One of the biggest responsibilities for eBay sellers is maintaining their Image quality. It is easy when you have few products. But when you have a large store and numerous products it's a tough task to handle. However, Today, I will discuss how can you bulk Edit pictures for eBay and a guide for the eBay seller central account.
It is a process of editing a batch of photos quickly. If you want to it easily then you can record a single action and apply it to the other images. Unfortunately, it is not applicable for different types of editing. In that case, you need to be a professional one and edit it one of one remembering some sequences.
Now I will discuss how to bulk Edit photos for eBay.
How to Edit Multiple Photos in Photoshop?
Most of us are familiar with Adobe Photoshop. You can edit multiple photos at once Photoshop. So, I will discuss the ways to batch photo editing Photoshop. There is also some other software like Canva, Lightroom to edit photos. However, let's get started.
1. Record an Action
Step 1: Run Photoshop and open an image of the batch you want to edit. Now click the menu bar > Window > Action.
Step 2: Now you will see the pop-up menus of the action panel. Here click the icon of "Create new action" It is at the right bottom – the previous icon of the trash icon
Now create a name for the action and click the record button to start recording.
Step 3: Suppose you need to resize the images. For that go to the Menu bar then go to image > size. Now input the desired size such as 700 pixels' wide
Step 4: When you complete it, go to the action menu again and click the "Stop" button. You will now get the saved action on the panel.
2. Run a Batch of Images
Step 1: Select the photos you want to edit and put them in one folder. Lunch Adobe Bridge and open the folder. Now select all the images.
Step 2: Inside the Bridge, open go to Tools > Photoshop > Batch.
Step 3: Now you will see a batch dialogue box. Now you can adjust every setting particularly.
The left corner you can see the saved action you want to apply on the other images.
In the middle you will see the destination button to specify the folder where the bulk edits will end up.
In the end, you can create a certain image name for the batch of images. Finally, click OK to apply the action.
Step 4: Now you have to wait till the processing is done. Now go to the selected folder and check out all the photos.

I have already discussed how to edit bulk photos for eBay. But the fact is are you a professional editor or do you have enough time to focus on editing? A successful business doesn't have enough time to lose on editing. So for getting more quality and save time there are several options for you. Here let's learn some of the ways to get bulk photo editing services.
Nearby Retouching Studios
Where do you live? Wherever you are I am sure you will find a photo editing studio near you. When you are a bulk amount of work you can directly go to their studio and explain what type of edit you want.
You can fix a deadline and make a cheap deal. Before the time comes they will send the images by mail. If there is any correction needed you can send back them for re-editing.
Hire a Professional Editor
There are many people who take photo editing services as professional. How you have anyone familiar then you can talk to them. They generally take a little longer time than normal studios. However, you can get quality service from a skilled one.
Share this Image On Your Site
Online Retouching Services
There are huge number of companies that are providing bulk image editing services. If you just Google it writing "Best photo editing services" you will see thousands of service providers.
You can visit a few of them and note their services and pricing. Then compare their services and message any website for further discussion. Online image editing companies are very strict to maintain deadlines.
 However, there are lot more ways I get the bulk photo editing service. I want to mention, we are one of the reputed photo editing service providers. You can try our service. Our price rating is affordable and we provide user-friendly customer service. We are very strict at maintaining deadlines.
The Ultimate Guide for eBay Seller Central Account

At first, I will discuss eBay seller account create process and how to set up an eBay seller account.
Here is the step-by-step process.
Step 1: Go to the official website of eBay.
Step 2: You will see several sub-menus. There click the register button
Step 3: Now you will reach the registration page. Here are you will see some blank information. Fill them properly.
There are 3 ways to register your account.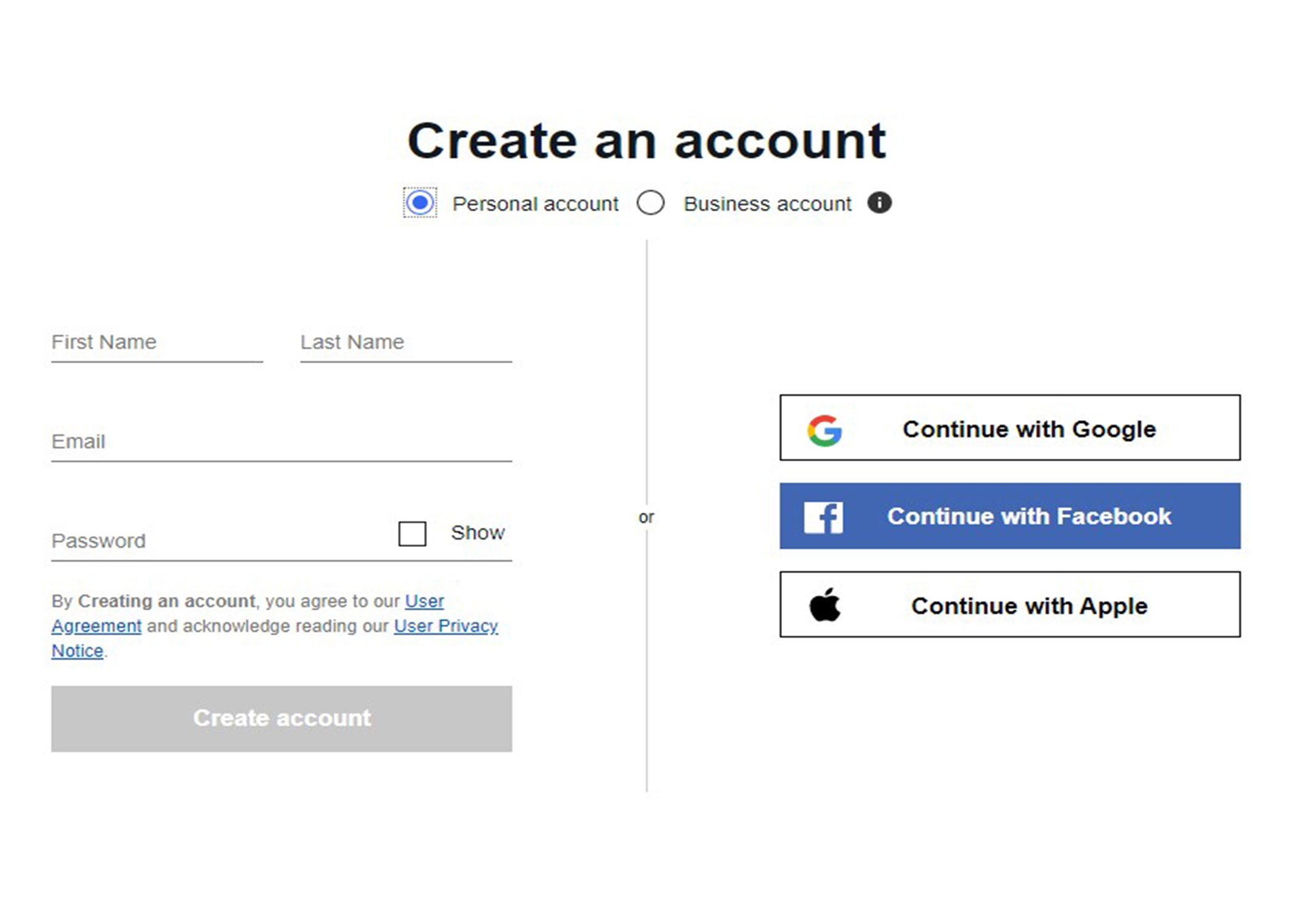 Filling manually
Using your Facebook account
By using your Google account
 Step 4: As soon as the registration info is filled up you have to verify your account. They will send a message or call you to render a security PIN. Enter the pin code in the specific field.
Step 5: eBay seller registration is done but there are few tasks left. Now you have to select a payment method. To set up the payment method
Go to the Account menu and click on personal information.
Click on the payment option and update the payment method.
You may be redirected to the website of the payment option you have chosen. There you have to fill in some other information and confirm it.
Step 6: Now you have to verify your payment account. If you are using PayPal then you can verify it going to your PayPal account.
Congratulations! Your eBay seller account is ready.
Beginners Guide to eBay Seller Central Account
Create your listing
There are 2 ways to list your product – the advance listing tool, quick listing tool. If you are new then I suggest using a quick listing tool. The quick listing tool provides complete guidance on shipping, pricing, and other issues.
Differ the Auction-Style Listings and Fixed Price Product
In the Auction style listings – the customer can bid on the product till the deadline. You can also accept or set your best offer. If you are now aware of the product value then an auction-style listing is appropriate for the products.
At the fixed price there is no chance of bidding. The buyers have to buy them paying the price you set.
Set the Pricing
Now it's time to make the pricing. I suggest using a fair price. It is better to keep it lower when you are new. You can also use % sale on different products to make them attractive.
Set an Attractive Shipping Policy
Try to make your shipping policy ass attractive as possible. You can set shipping in 2-3 days and a free return policy. Also, set a minimum charge. Sometimes you can offer free delivery to get more sell.
Clear your Transaction
 Whenever there is any order from your store you will get notifications. As soon as you get it complete the transaction using accurate information in time. It is a sign of a responsive retailer.
Tips for Increasing Sells on eBay
Now here are some tips for you. To get more sells must read the points.
Start your business at the right time.
Create a catchy name for your store.
Start your business with sales on products and determine the price comparatively lesser than other stores.
Learn the overall process of buying and selling.
Promote your store and products.
Regularly update your store and products.
Make cool photography of your products.
Remove photos background from professionals.
Design your store using greetings texts and others.
Regularly add new items and keep the collection big.
Select categories to help the customer in searching products easily.
Bottom Line
In this article, we targeted to help you describe the best ways to do bulk photo editing and get editing service. Besides, we suggested some ways to get quality services and discussed a guide to a new store owner. You also need to know how to setup eBay seller account,
Hopefully, you have under how to do bulk image editing for eBay and maintain your store well. Thank you.